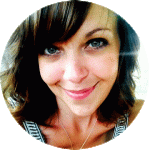 I am a

multifaceted communications professional

with over

15 years of experience

visualizing, developing, and organizing

internal and external messaging and collateral

.
I excel in the areas of

leadership, project management, branding, and marketing.
As a strong strategic thinker, I am able to manage complex projects and work as a
key member of a creative team
.
Co-Founder, Chapter 2 Creative (2017 - Current)
Founder, The Nostalgia Diaries Blog (2016 - Current)
Marketing Director at a National Law Firm (2014 - Current)
Marketing & Special Events Manager for Colorado Non-Profit (2012 - 2014)
Various Marketing Positions at Colorado Non-Profit (2003 - 2012)
Adobe Illustrator | Adobe InDesign | Adobe Photoshop
Microsoft Office (Word, Excel, Powerpoint) | Photography | Illustration
Social Media Marketing | Email Marketing | Writing | Blog Writing
SEO | PPC | Drupal | Wordpress